Best Things to do in Maui - Activities for the Whole Family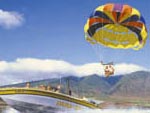 Offering Maui discount activities and discount tours. No timeshare required! Plan ahead and enjoy Maui for less. Activity Savers Maui provides activities, tours and attractions that are family friendly and easy on your budget.
Activity Savers Maui »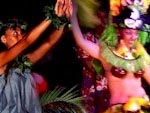 Aloha and welcome to Best Luaus where we specialize in the advance reservation of the best Hawaiian luaus and Polynesian revues in Hawaii! We offer a wide variety of nighttime shows to satisfy virtually any visitor traveling to our islands. We look forward to helping you find the perfect choice for either a simple night out or that special occasion you might be celebrating! Best Luaus »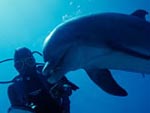 The Best Maui Activities at the best prices. Guaranteed. Maui's Best provides discounted reservation services on all Maui Activities. With 12 offices statewide and over 100 years combined experience in the Hawaii Activity industry we can confidently make all arrangements for all visitors whether you are planning to visit Maui, Oahu, the Big Island of Hawaii or Kauai. Maui's Best Activities »
Fun Things To Do In Maui Hawaii
Haleakala Sunrise
Greeting the sunrise in Haleakalā National Park is one of the most popular things to do on Maui. Experience perhaps the most beautiful sunrise on Earth with Valley Isle Excursion's professional, local guides on their Haleakalā Sunrise Tour.
Aquatic Activities
There are so many ways to enjoy the beauty and power of the ocean while you are in Maui. Are adventure sports your favorite way to spend your vacation? Try some extreme activities like ocean rafting, jet skiing, parasailing and surfing the famous waves of Maui. Care for a more relaxing day at sea? A trip underwater in a submarine can be an excellent way to safely and comfortably experience the incredible marine life beneath the surface. Or get wet and come face to face with the many creatures of the deep while you snorkel or scuba dive. Kayaking is a favorite activity for travelers of all ages who want to see the views of Maui's picturesque coastline from the opposite perspective. Paddle into secluded bays and discover your own private white sand beach. Kayaking allows you to enjoy the ocean up close and personal without the expertise required for diving. An idyllic way to end the day could be onboard a sunset cocktail cruise, a romantic treat for you and a loved one. You can even visit other islands by booking an inter-island tour that will pick you up and drop you off on Maui after a day of visiting the many other gorgeous islands of Hawaii.
Pearl Harbor Tours From Maui
While staying in Maui don't miss the opportunity to visit Pearl Harbor. Island hopping for the day is a great way to add another fun activity to your Maui vacation. Take a day trip from Maui to Pearl Harbor (35-minute flight from Kahului) for a great opportunity to see more of Hawaii, visit the Arizona Memorial and historic Honolulu. Learn more...
Island Fun
There are as many options for you on land as there were at sea! For animal lovers, try horseback riding on the sandy beaches or as part of the Haleakala Summit Safari. You will feel like a true Hawaiian cowboy at one of the many ranches on Maui that will guide you through the delightful scenery. Or if you prefer the speed and comfort of a four-wheeled vehicle to transport you, you might enjoy an ATV tour at Kahoma Ranch. In your own dune buggy you can explore the rugged and breathtaking scenery of the West Maui Mountains. You can even fly above these magnificent sights in a helicopter, with affordable prices and an incredible value. See the whole island in an hour from high above the hustle of tourist attractions.
» Top 10 Things To Do in Maui
(show/hide)
» Free Things To Do in Maui
(show/hide)
» Visit These Breathtaking Sites
(show/hide)