Maui Condo Rentals - Beachfront & Oceanfront in Lahaina, Hana, Kihei, Ka'anapali Beach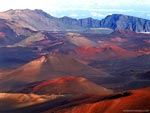 Hawaii vacation with personal service or online booking. Let Hawaii Vacation Condos Inc. put together the perfect Hawaii vacation package including air fare, cars and activities in their thousands of Hawaii vacation rentals. Luxury to budget hotels or condos on Hawaii (the Big Island, Maui, Kauai and Oahu. Hawaiian Vacation Condos »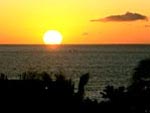 No matter which of our vacation rentals you choose, when you rent through Hawaii Holiday Vacation Rentals you know the exact condominium unit you are reserving. We tell you your exact location, the furnishings, the floor, the view, and we show you photos! Hawaii Holiday Vacation Rentals »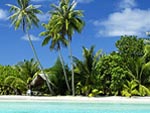 Now that you've chosen the 'BEST' vacation destination in the world, let MauiHoliday.Com find you No Ka Oi (the very best), vacation rentals that Maui has to offer! With more than 1,200 Maui vacation rentals and condominiums at 100 resorts island wide, MauiHoliday.Com offers our clients the best accommodations at the lowest prices! MauiHoliday.Com »
Beachfront Condos & Oceanfront Condos in Maui
On the island of Maui, you're never really that far from the ocean, and wherever you choose to rent your Maui condo, you'll have the beautiful azure waters of the Pacific close at hand.
However, beachfront and oceanfront condos offer not only proximity to the ocean, they also feature beautiful views of Maui's bountiful coastline. Oceanfront condos may be situated right on a cliff overlooking the water or located right near the water, but not necessarily on a sandy beach.
Beachfront condos, on the other hand, are located right on or immediately next to the beach, so that you and your family and friends can get to the beach in a matter of minutes, as well as take in the white sands and blue water from the comfort of your beachfront condo.
Condos in Wailea and Lahaina
If you want to enjoy the fabulous and well-known tourist destinations like Wailea or Lahaina, you can find the same experience for less money by renting a condo instead of booking rooms at one of the large resorts. In Wailea, many condo owners are happy to rent out their vacation home to you, which comes well equipped with fully furnished kitchen and bedrooms that feel comfortable and like home. You will never get this relaxed and natural atmosphere in a hotel room, no matter how luxury. Plus, owners and locals are often thrilled to make suggestions for places to eat, visit and shop in the near vicinity. These people have lived in Maui for years, and can be more personable and knowledgeable than a hotel concierge.
Condos in Kihei
For less than $100/night you can stay in the friendly neighborhood town of Kihei. Your condo options range from luxury to budget, or somewhere happily in between! Studio cottages are perfect for 1-2 people and place you right in the middle of the local scene, just a 10-minute walk from the beach. You will be happy to come home at night to a comfortable bed, gorgeous marble countertops, a palm tree growing right through the living room, and every convenience imaginable in this fully furnished condo.
Condos in Hale Kamaole
Find a special deal in Hale Kamaole, where if you rent for more than a week, your nightly rate goes down significantly, to as low at $130/ night. Across the street from Kamaole Beach Park you will find all of the amenities of a large resort with the convenience of a private home. Your condo rental includes access to a tennis court, two swimming pools, BBQ and even on-site laundry. For families or couples, staying in a condo can be the easiest way to save big and relax in tranquil comfort on your vacation.
Condos in Kahana
Choose from a variety of condo sizes, from studio, one-bedroom or two-bedroom in one of Kahana's oceanfront condominium resorts. Each unit comes complete with a lanai balcony where you can watch the sun set over the nearby islands of Molokai and Lanai. You could even catch a glimpse of the migrating humpback whales from your own deck! Enjoy the convenience of an on-site fitness center, pools and tennis courts. Within walking distance you can find golf courses, shopping and gourmet restaurants. Take your family to visit the historic whaling city of Lahaina and learn about the colorful past of Maui and its whaling industry.
Condos in Maalaea Bay
Touted as one of the "best kept secrets in Maui", the condos on this western coast town offer both beach and mountain views, giving you a spectacular panorama that will make it hard to close your eyes at night! Several fully equipped condo rentals are available in this area, and all offer beachfront access and affordable prices starting at as low as $100/night. The bay is excellent for family trips snorkeling, swimming and surfing. On a good day when the wind is just right, try windsurfing. Or dive deep under with your scuba gear and see the diverse world of marine life that Maalaea has to offer. A trip to the local aquarium will teach you all about the wildlife you may have seen, but you can stay dry this time. Special rates are available for condo rentals in the winter months, so book your vacation getaway during the off-season and save.