Maui Vacation Packages & Deals - Hana, Lahaina, Kihei, Ka'anapali Beach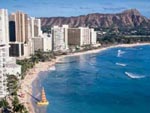 At Cheap Travel Hawaii we offer discounted Hawaii vacation packages and airfares. Whether you're looking for a Waikiki hotel, budget or luxury, or a beachfront Maui vacation package, we can help. Look no further for Cheap Maui vacation packages. Cheap Travel Hawaii.com »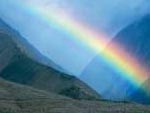 So you're going to Maui. What to do and see? With the Go Maui Card, you've got admission to all the hottest spots on the island, paid in advance. You'll save tons of money and time, and get exclusive extras other travelers miss out on. So skip the fees, skip the hassles and skip the line at some of the most popular attractions. Go Maui Card »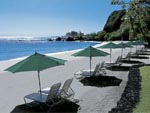 This fall, experience more of authentic Hawaii for less with the Hana Hotel Fall special. Enjoy great rates in ALL room categories plus a Daily Resort Credit from $100 to $150 and complimentary activities and amenities.
Hana Hotel »
Maui Vacation Packages
For the family that wants to have fun and learn at the same time, try a Maui Value Pass that includes a submarine ride, a visit to the Ocean Center, the Nature Center, and Maui's historic Tropical Plantation. You will go underwater to see firsthand the many amazing creatures that call the waters of Maui their home. Then come back to the surface and visit an aquarium that will teach you all about the animals you have seen and their eco-systems. The tropical plants growing on the Plantation are truly a sight to see, and can be appreciated for their unique beauty by children and adults alike.
For a more adventurous and grueling day of sightseeing, you might try the special Maui Eco-Tourism package deal that includes a trip into the mountains in a helicopter, which then drops of its passengers at the edge of Haleakala crater, leaving you to hike down into the magnificent and remote landscape. Your guise will give you information on the local flora and fauna, geology and history. But it could be hard to pay complete attention when the exhilarating views are assailing your sight from every direction. You will see Maui as you never thought possible form the dizzying heights of its own volcanic peaks.
After a long day of hiking and sightseeing you will want to relax and give your taste buds a treat, perhaps aboard the luxurious touring yacht the Maui Princess. 118 feet of fine craftsmanship, this cruising yacht will slowly float through the waters colored pink and orange by the magnificent Hawaiian sunset. Enjoy a gourmet meal outside on the open-air observation deck and recall all of the amazing sight you saw earlier in the day. This package also included tickets to a post-dinner show that will entertain and delight you with cultural dance and the riveting sounds of traditional Hawaiian music. The Royal Lahaina Luau is renowned for its authentic "Imu" ceremony, when the special Kalua Pig is unearthed from its underground oven. You will be greeted with a shell lei and cocktails while the dancing and music begins. Follow the many contributing cultural practices, from Tahiti to Samoa, that have created the magical fusion that is Pacific Island music. You will be spellbound by the dazzling fire knife dance that highlights the evening.