The Best Snorkeling & Scuba Diving Locations in Maui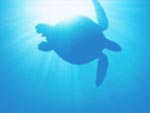 Gemini is a 64-foot Catamaran that sails daily from Ka'anapali Beach. We offer year round snorkeling adventures, seasonal Whale Watches and Sunset Sails. Our primary snorkeling destination is West Maui's Marine Preserve, Honolua Bay, still uncrowded and abundant with marine life. Gemini Charters - Snorkeling Trips »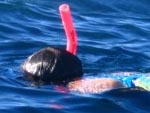 Maui Eco Tours has been Serving since 1993, Suffice to say this isn't our first time around the block. We've been at this for a decade and a half, and experience counts. For safety, quality and a superb kayak snorkel experience, you want a knowledgeable company and staff to be taking you out on the water. Maui Eco Tours - Snorkeling »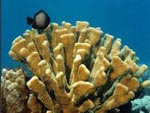 Island Star Sailing offers custom charters from a 2 hour sunset sail to a week of sailing around Maui County. Go on a half-day or full-day snorkeling trip. Outings to the island of Lanai invite superb snorkeling; spinner dolphin encounters are quite common. Visit pristine coral reefs. Our craft allow for non-invasive whale watches during whale season. Island Star Sailing »
Maui Snorkeling
One of the favorite and famous spots to snorkel is not actually on Maui, but just a short boat ride away. The Molokini Crater is the top part of a sunken volcano. A thin and fragile looking crescent shape, Molokini offers fabulous snorkeling in its sheltered waters. There are several boat trips that take eager snorkelers out into the waters away from Maui where you can see the magnificent sea turtles, dolphins and fish galore.
Make sure you bring along a fish guide, or study up before you go out. You will want to know what exactly you are seeing under the water. This is a great educational experience for kids who are interested in marine biology, and adults will be fascinated as well!
Can't decide where to go? Try some of these popular and highly recommended spots. On Maui's South shore, try either Ulua or Mokapu for beginning dives. There are a few reefs between these beaches and you can even visit the turtle cleaning station. At Polo Beach, next to the Kea Lani Resort, you can see some amazing coral formations and lots of fish. There are public access restrooms and showers here for your convenience. For more diverse and interesting topography visit the "Five Caves", or Makena Landing. There can be many reef sharks here, but don't worry, they are harmless. Be careful not to dive if there has been heavy rain or high surf warnings. The Ahini Keanau Reserve is a serenely lovely snorkeling spot, but it can be hard to find parking here. This beach has perfect shallow water and again, some brilliant colored coral. Not the best spot for scuba diving, you will want to find deeper waters.
You may have hear Maui referred to as "Turtle Town", or perhaps you have heard rumors of a specific spot that is home to a large number of these majestic creatures. In reality, you can see turtles from almost anywhere off the coast of Maui, and they are easy to spot because of their size and slow speed. These are sacred animals to the Hawaiian people and are protected by the law in many ways. You are not allowed to ride on their backs, and will be heavily fined if caught doing so because it can kill the animal. Turtles are highly respected and considered to by symbols of creativity, longevity and wisdom. If you are snorkeling in Maui and come across one, you have truly been witness to a piece of ancient Hawaiian history.
Snorkeling Trips
Rent snorkel gear in Maui yourself and venture out on one of the many maui snorkel beaches,
or choose from a variety of guided Maui snorkeling trips where you will have the advantage of a trained water specialist and other accommodations which may include
some of the following»
Maui Scuba Diving
With abundant marine life, healthy coral reefs and dramatic topography, Maui is an ideal destination for divers of all experience levels. Take P.A.D.I., N.A.U.I. and S.D.I. open water scuba diving certification classes or complete any part of your certification class with a referral letter. Scuba dive in the crystal clear waters of the Molokini Marine Reserve. It is here that we are most likely to see animals like manta rays or whale sharks. The whole area is protected so that it abounds with the most beautiful coral formations Hawaii has to offer and the most gorgeous tropical fish you've ever seen.
Rent Scuba Gear in Maui
Rent new, top quality Scuba dive gear for your Maui Vacation!
most scuba kits include»
Maui SNUBA Diving
SNUBA is the best of both worlds - a hybrid between snorkeling and scuba diving.
Snuba is a patented system connecting you and your dive companion to an inflatable raft, which follows you along the surface supporting your air tank. Snuba Diving allows you to dive to a depth of 20 feet. All it takes is a short 15 minute lesson and off you go to explore Maui's underwater world. No prior experience is required. If you are up for an exhilarating underwater adventure, Maui SNUBA is the adventure for you!
Great SNUBA sites:
Aqua Adventure
Pride of Maui: SNUBA
Johann and Saundra's Web: SNUBA
» More Snorkeling and Scuba Spots...
(click to view/hide)