Maui Vacation Home Rentals - Lahaina, Hana, Kihei, Ka'anapali Beach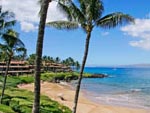 Vacation rentals from Destination Resorts Hawaii are luxurious condominiums, penthouses, and villas that are available for rent - much like you would book a hotel room. But unlike a typical hotel room, a Maui vacation rental is much more - it's a home. A home that's perfect for vacations, family reunions, corporate retreats, wedding parties and many other occasions. Destination Resorts Hawaii»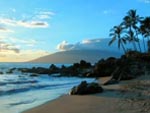 Vacation Rentals on Maui is a leading rental company on the island, offering privately owned professionally managed, luxury, affordable Maui vacation rentals. Our pre-selection process, proprietary reservation system and quality assurance procedures are unsurpassed, and an on-island staff is available 24 hours a day, 7 days a week. Vacation Rentals on Maui »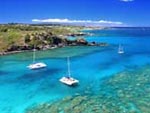 Elite Properties extends to you the "Spirit of Aloha" from Hawaii with our affordable full-service luxury rental accommodations. Enjoy these luxury Maui vacation home rentals at reasonable rates, and equipt with luxurious features - ocean or golf frontage; spectacular views; private pools; Jacuzzis; fully equipped kitchens.Elite Properties »
Maui Vacation Home Rentals
A house rental gives you a spacious environment where whole families and groups can come together under one roof. Relax in comfort, quiet and privacy in your very own island home away from home. With fully equipped kitchens, washer and dryer, barbecues, and absolute at-home comfort, a vacation home rental is perfect when you're planning to stay more than one or two days.
Luxury Vacation Rentals
Luxury home rentals let you experience this majestic Hawaiian island in style and comfort. These exquisite properties offer breathtaking ocean views, gorgeous beachfront locations and are ideal for any family gathering, wedding event, corporate retreat, or just a romantic getaway for two. You can find a lavish home to rent anywhere on the island, so decide your itinerary and plan your accommodations accordingly. If you plan to golf while you are in Maui], you will want to stay on the western and southern sides of the island. Haleakala National Park is one of the most popular tourist destinations in Hawaii, so if you want to spend at lease a day at this East Maui site, find a home that sits in the southeast to avoid long drives across the island.
Rentals in Wailea and Makena
In Wailea and Makena, located on the South side of the island, look for a spacious retreat villa. These luxury getaways provide gated security and can be sized at up to 4,000 sq feet. Special perks include a heated pool with spa, central AC, entertainments centers with HD television, high-speed wireless internet, an acre of lawn stretching down to the shore, kitchen complete with Viking range and outdoor BBQ grill, and close access to golf courses, shopping and dinning. You can also find a home that includes the services of a housekeeper and personal concierge. There is nothing you can't find in the luxury homes of Maui!
In the North, only 20 minutes from the airport, you can enjoy the less extravagant but still completely luxurious tranquility of a private 1,000 sq ft vacation sweet. Panoramic views are available, even from the open air Jacuzzi. Find the comfort of home and the convenience of a kitchen in your suite, without renting an entire house.
Rental from Owner vs. Agencies
When searching for a rental home on Maui, decide the route you want to take when choosing a provider. Many homes are offered for rent by owner, which means that they either live on the property in another unit, or live in the home themselves during the off-season months. This can be a good thing, meaning that your vacation home is designed for a real family and can feel just like a second home. Also, the presence of a landlord on site means that the owner can address any problems you might have directly. With an agency you often have to deal with a property manager or agent who is not as familiar with the unit and may take longer to get your problem solved. You can also benefit from local guidance on the best beaches, attractions, shops and dining. But there are some benefits to the agencies who can offer discounted rates and a wider selection of units. Most large companies offer excellent websites for browsing the different options, sometimes with video tours and several photos of the rooms and amenities. Small companies or owners themselves are more interested in cutting costs when it comes to advertising so you might not be able to see what you are renting before hand.
You can find Vacation Rentals by Owner in these different locations:
» Vacation Rentals in West Maui
click to view
» Vacation Rentals in South Maui
click to view
» Vacation Rentals in East Maui
click to view