Maui Vacation Rentals - Beachfront & Oceanfront in Lahaina, Kihei, Hana, Ka'anapali Beach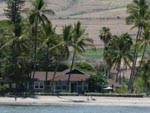 Whalers Realty Management Company, Inc. (aka Vacation-Maui.com) manages over 120 Maui Vacation rental condos and vacation homes for individual private owners. These Maui vacation condos and homes are located on sandy beaches, golf courses and within resort communities in West Maui's Kaanapali Beach Resort, Kapalua Resort and historic Lahaina town. Whalers Realty Inc. Vacation Homes»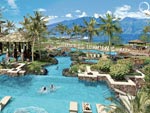 Enjoy days beyond compare in the unspoiled beauty and legendary luxury at The Ritz-Carlton Club and Residences, Kapalua Bay luxury resort. This is life as carefree and casual as it can be, made possible through the unparalleled level of service and amenities that only the Ritz-Carlton provides. Kapalua Bay, Lahaina, Maui »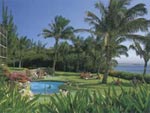 Island Home Vacation Rentals is dedicated to assisting you with your Maui accommodations. We offer privately owned condominiums, corporate run condominiums, luxury homes, hotels and various resort properties all over the Island of Maui. We work with several Property Managers in order to find a variety of vacation properties that best fits your needs. Island Home Vacation Rentals »
Maui Beachfront Rentals & Oceanfront Rentals
The island of Maui offers a spectacular coastline, gorgeous and rugged stretches where millennia ago lava poured into the sea and the sea carved out dramatic rock formations. Oceanfront rentals in Maui are those where, as distinguished from beachfront rentals, your accommodations, whether condo, vacation home or hotel, are near the sea, but not necessarily on a beach. Of course, in Maui you're never really that far from a great beach!
Beachfront rentals in Maui, on the other hand, are accommodations — condos, hotels, vacation homes, cottages — that are right on or very near the sandy beach, so that a cool and refreshing dip into the azure waters off Maui is just a brief walk away.
Frommer's Guide offers a great list of the best beaches in Maui.
Popular Vacation Destination Locations in Maui
Lahaina and Ka'anapali
Some of the most popular places to stare are in and around Lahaina and Ka'anapali. This area is only 40 minutes from the Kahului airport, where you will most likely fly into Maui. Since this is such a tourist-friendly town, you can often find it hard to park and drive, so walking is a wonderful way to explore this area that is filled with great shopping, restaurants and historical sites. One of the best beaches on the island can get crowded but is worth the trip: Black Rock Beach. Lahaina is known for its sunny and hot weather so it can be the perfect place to work on your tan, but for hiking or biking, find a more moist and cool climate in the interior of the island or on a more wind-blown coast.
Kihei, the "family vacation spot"
Kihei, known to some at the "family vacation spot", is the other popular vacation location on Maui. Only 15 minutes from the airport, this town has great weather for most of the year and many options for renting homes and rooms right on the beach. There are convenient grocery stores and restaurants in abundance, and many local shops for buying souvenirs.
Ma'alaea
Try an even smaller village, Ma'alaea, nestled in between two dormant volcanoes in the west. The 10,043 ft Haleakala volcano will tower above you, the trademark of the "Valley Isle". From your vacation rental you can enjoy views of Ma'alaea Bay where humpback whales visit in the winter. Bask in the sun on your own private lanai and enjoy the quiet warm air, far from the bustling tourist crowds. You can slip into the pool and enjoy a refreshing swim, or just walk on down to the water and do some snorkeling. You might catch a glimpse of some native fish or the famous sea turtles that slowly drift under the waves. The vacation rental of your dreams can be found in any of these unique locations, so find the spot that sounds right for you.
Makena
Visit the southwest coast of Maui and try a high-security luxury gated condo resort community, perfect for the honeymooning couple looking for privacy and beauty. You can find a rental located directly on Paipu Beach where you can enjoy watching or surfing raucous waves, or just relax and take in that penetrating Maui sunlight. The famous Wailea Resort is just a few miles down the coast, so enjoy the same gorgeous beaches but stay away from the big crowds. Only a few minutes away you have access to 90 holes of championship golf at one of two world-renown courses.
Kapalua
If you want to be transported by breathtaking beauty and the contrast of pristine beaches to emerald green mountain slopes, visit Maui's northern sanctuary, Kapalua. 23,000 acres of gorgeous scenery, championship caliber golf courses, quiet and unspoiled bays, and vacation rentals of all shape and size awaits you in this special coast town. Visit during the Food and Wine Festival and see how Kapalua locals embrace holistic living practices and the natural beauty that surrounds them. Booking a stay in a luxury Villa here can get you some awesome deals including rental car, unlimited golf games, and special discounts.