Oahu Car Rentals - Budget to Hybrid to Luxury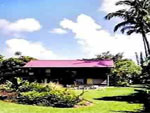 We provide a directory of Oahu Vacation Rentals. Search Oahu Vacation Rentals for Oahu Home Rentals and Oahu Condo Rentals offered by owner. Choose your Oahu home Rental from quaint Oahu Beach houses, Oahu beach villas or beachfront estates. Oahu Vacation Rentals »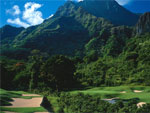 Ko`olau Golf Club was carved out of a magnificent tropical rain forest and is one of the most inspiring golf experiences you will ever play. Ko'olau Golf Club »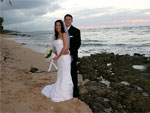 At Barefoot Weddings, we provide a laid back relaxing atmosphere. Get Married on the breathtaking Island of Oahu. Here you can discover some of the most beautiful beaches, parks and resorts in Hawaii. Barefoot Weddings »
Oahu Car Rentals
You need to decide what make and model of car you will need for your trip to Oahu. If you plan on staying in the city of Honolulu and spending time exploring neighborhoods like Waikiki that are full of activities, you may want a modest budget car. Or you might want to travel in style with a luxury vehicle. Decide what sort of sights you want to see while you on visiting the island of Oahu and then making a decision on a car rental will be easy.
Here are some activities that will require some driving:
You can visit the ancient fishponds in Heeia and Kahaluu on Oahu's windward side.
Tour the many historic places of worship, known as "heiau".
Look for humpback whales at Kaena Point, which is located on the northwest side the island's South Shore. Best times to watch are November-April.
For some amazing views and exercise, hike up to the summit of Koko Head.
Wander deep into the tropical rainforest on a trek to Manoa Falls and feel the mist on your face under a green sky of branches and leaves.
Get a real bird's eye view atop Tantalus and catch the sunset from high above the city. See Honolulu city lights sparkle and ignite the sky.