Maui Car Rentals - Cheap, Budget, Hybrids, Luxury, Exotic, Minivans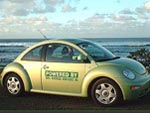 Give the planet a vacation the next time you take one ... Rent a Bio-Beetle! These rental cars are powered by 100% BIODIESEL, a clean-burning diesel fuel, made from 100% natural, 100% renewable sources such as vegetable oil recycled from restaurants! Save on gas with this cheap car rental for your Maui vacation! Bio-Beetle rentals »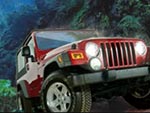 Travel in style with Hawaiian Riders while on the Hawaiian Islands of Maui, Kauai, Oahu and the Big Island of Hawaii. We have a wide selection of vehicles available; 4x4 Jeeps, convertibles, SUVs, mini-vans, luxury cars, compact and more. Book with us before your trip to the islands. Hawaiian Riders »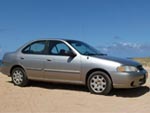 Kihei Rent A Car is a family-run business conveniently located on the south shore of Maui in the oceanfront town of Kihei. We pride ourselves on personalized service, well-maintained, safe cars and our extensive knowledge of the Hawaiian Islands. Best place for cheap car rentals Maui! Kiheu Rent a Car »
Maui Car Rentals
The prices of car rentals on Maui can be competitive and quick to change. Look closely to make sure the price you see is the price you will get. Look for seasonal changes in rates, since some months are often considered "off-season" and can be a great way to save money. If you rent online before you get there you can find some incredible deals. Or when visiting during the high tourist season, compare rates and try to find the lowest. You might even be able to talk down a rental company if you can provide proof that other businesses are offering lower rates.
Ask the important questions before you book the rental: Does it include insurance? Does your own insurance at home cover the out-of-state usage of a rental car? What will you be charged for nicks and scratches or more serious damage? Think about the cost of gas on the island and decide how much you want to be using the car. If you plan to stay close to the hotel for a few days, then perhaps you can use the airport shuttle to get you there and wait a few days before renting a car that will take you around to the other sides of the island.
Renting from a large chain can bring cheap prices, but not always the best service. Consider a locally owned company that will offer excellent customer relations and whose staff can even make suggestions for travel and accommodations, perhaps dining and shopping as well. You can find the big names at the airport, which means that you can drive away and get your vacation started as soon as you land. But if you are not sure where to go, let your hotel pick you up and get you to your room before you worry about your car rental. You can find great businesses in many towns that offer daily or weekly rates, so if you want to leave the beach for just an afternoon you can bring the car back at the end of the day and walk back to your hotel along the peaceful side-streets of town.
Luxury Car Rentals
You want to cruise up to the hotel or restaurant in style, so find that dream car you have always wanted and spend a week in a fantasy of class and luxury. Choose between Ferraris, Maseratis, Lamborghinis, Audis, BMWs, Mercedes, Hummers, Jeeps, Harleys and more. Even special bio-diesel versions are available for eco-friendly trips along the winding Maui coast highways. Most dealers offer lower prices when you rent for longer periods of time, so rent for a week and save.